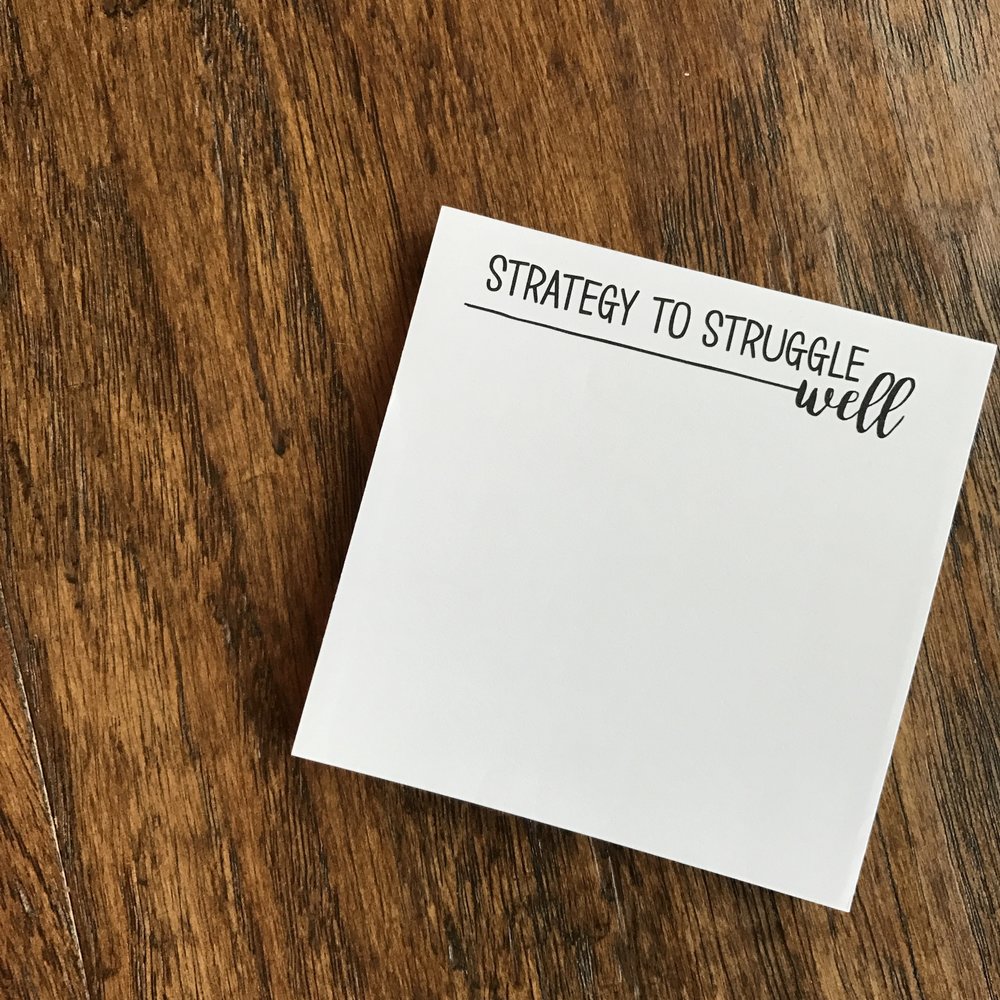 You can have it all!
THE MUG:
This mug is not messing around. Here are some words about it:
Made of speckled stoneware (I don't know what that means but it sounds important)
It's 15 oz. (which is a Grande at Starbucks to use a reference we all know)
It is microwave and dishwasher safe (because we microwave our coffee 6 times each morning and EVERYTHING gets thrown in the dishwasher).
The TOTE:
You are a mom. You've perfected that art of carrying impressive amounts of humans, sippy cups, fruit snacks, random shoes and dirty diapers with your bare hands. It's time to make your life a little easier AND advertise what everyone is thinking already: you are truly a Mom Struggling WELL!
This 100% cotton natural canvas tote has a gusseted bottom and measures 10"W x 14"H x 5"D. It's very sturdy and makes my trips to the grocery store and the library that much more thrilling.
THE NOTES:
One of my favorite parts of talking to my lovely guests is finding what they are doing WELL and applying it to my own life. Because it's crazy-town over here (and probably where you are too) I've discovered if I don't write it down, it doesn't ever happen. I'm so happy to announce the solution: these adorable new little sticky notepads!
These measure 3" x 3" and there are 50 notes in each stack. I guarantee I will be using these each week and I hope you will too.
***I've done my best to make the shipping charges be accurate, but if for some reason you're charged a ridiculous amount on shipping, I will refund you the overage***